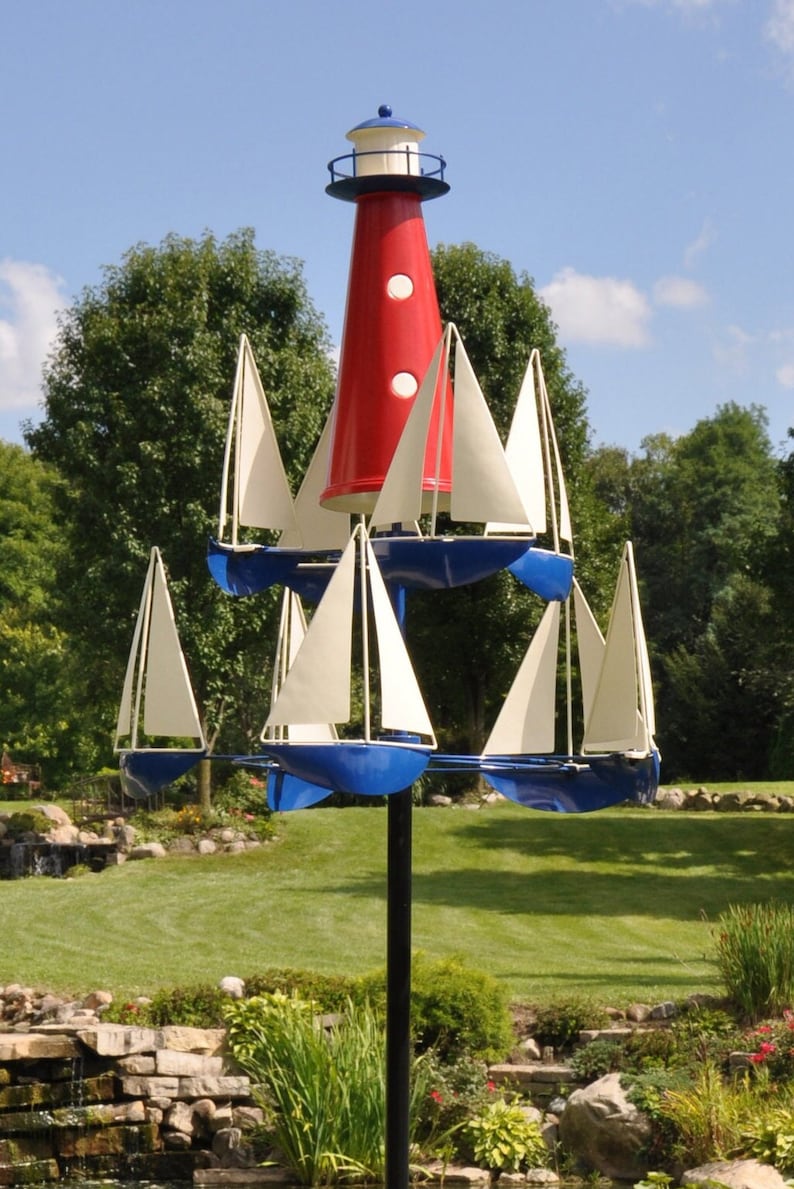 The Nautical Wind Sculpture is brand new for 2023 and creates a truly unique design for those who love lakes and oceans.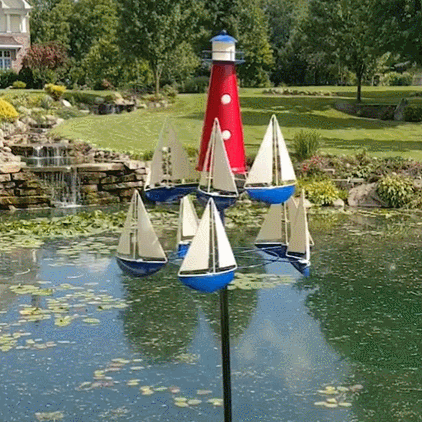 Vibrant Red, White, and Blue styling create a stunning statement next to the lake, or the shore, or even brightens any garden or yard, by bringing the ocean to you.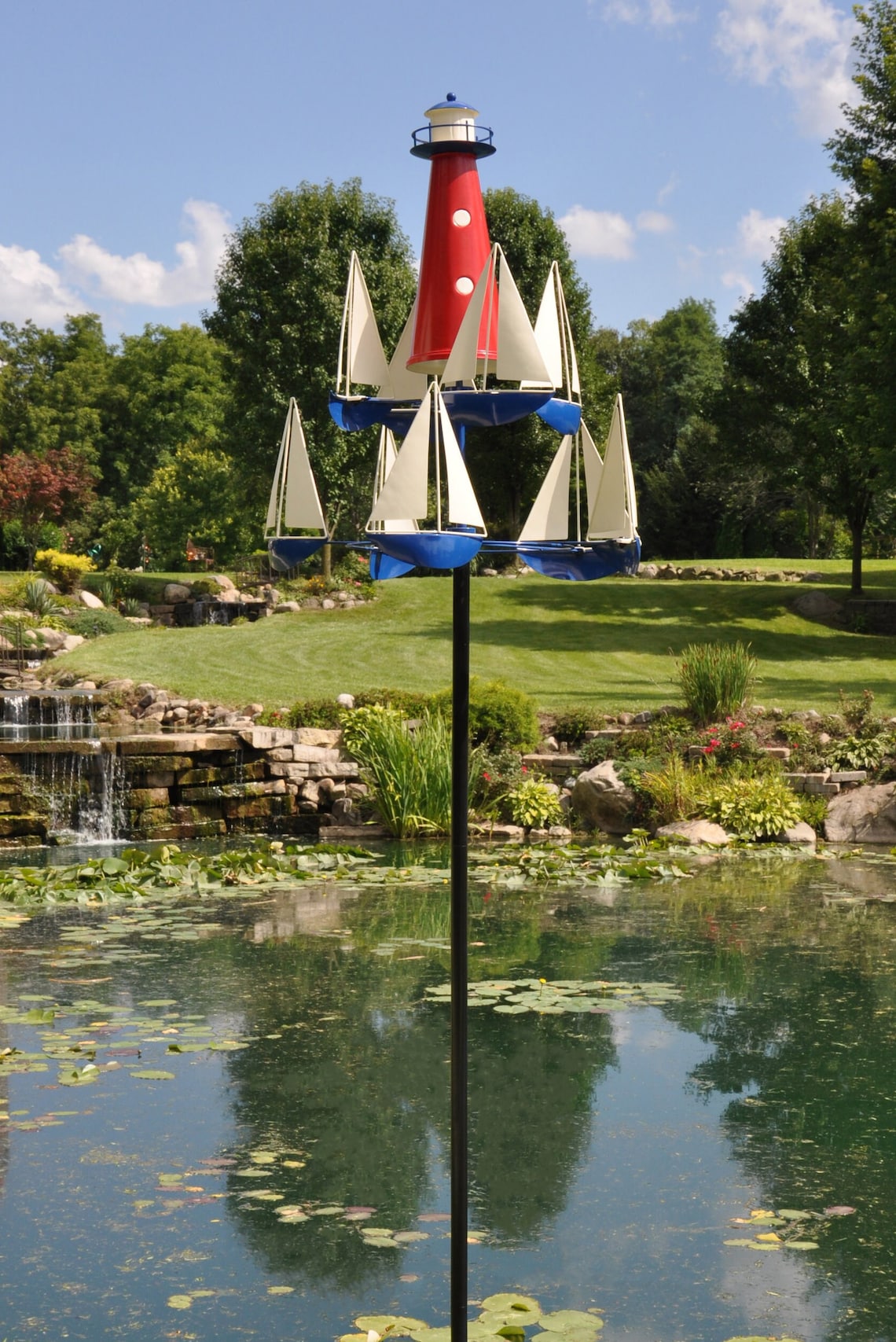 The Nautical boats spin in opposite directions with the winds, anchored by the central lighthouse, and are designed to move well with strong winds or a gentle breeze.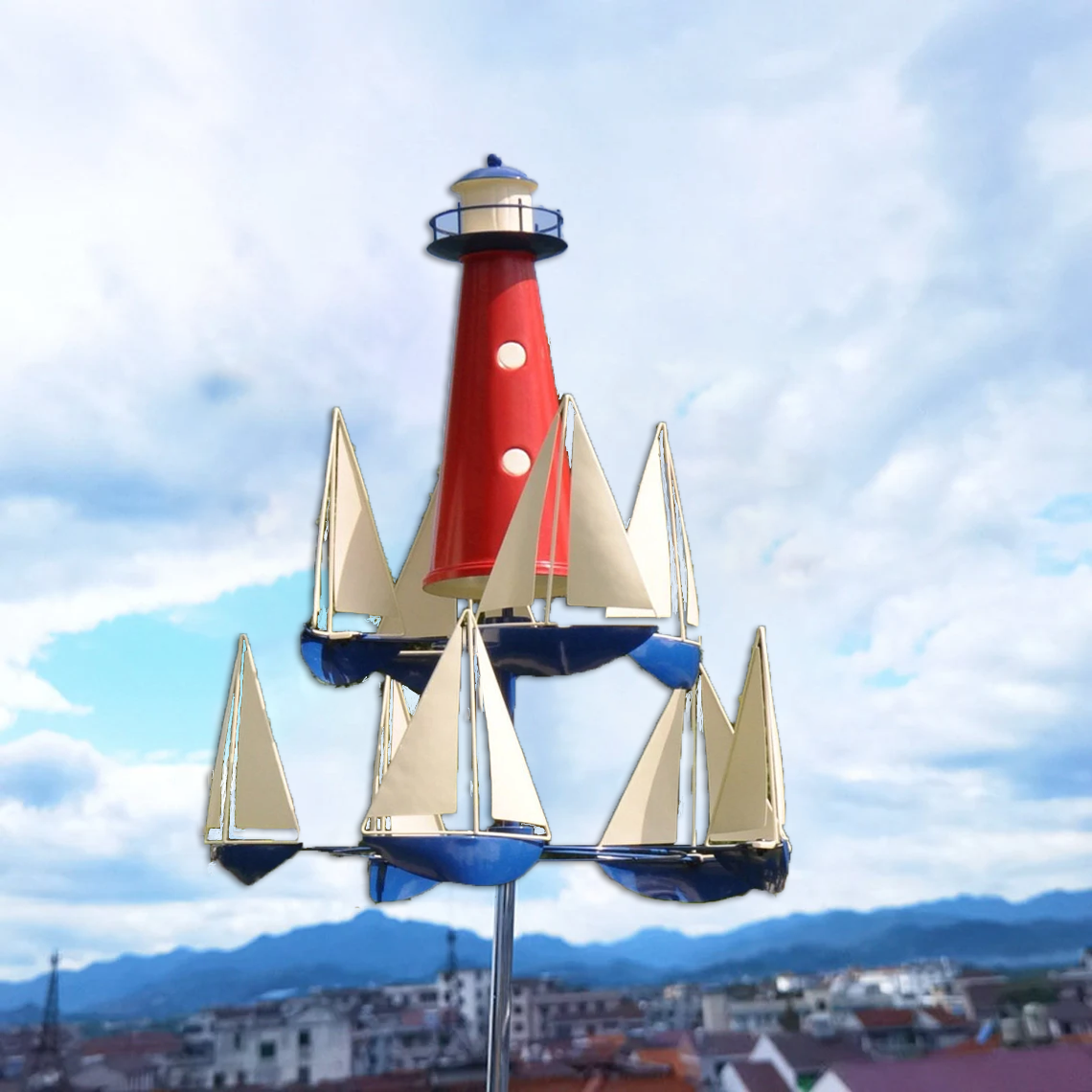 Size:38 inches 

FREQUENTLY ASKED QUESTIONS 
Live in the southwest, will the paint colors stand up to excessive summer heat 100+ degrees without bubbling or peeling off?
I live in the NW and have had 2 summers with it and the colors are still great. 1st-year summer was 100 and the second summer was 98.
Can The height of the spinner be adjusted to lower?
You could remove the middle section of the metal post to make it shorter. The sections of the pipe could be interchangeable.
All parts solid metal?
All parts are metal. It is very sturdy.
Will the wind spinner rotate in both directions?
It spins in every direction the wind blows. The wheels rotate independently and it turns in both directions to take advantage of every wind there is.
How do you secure it so it doesn't fall over the wind?
The bottom post has 3 spiked feet that you stand on to drive them into the ground. Very firm and stable!.