Regular price
$0.00 USD
Sale price
$24.99 USD
Unit price
per
Sale
Sold out
New tattoo care tips at the bottom
Due to high demand, this promotion is available for a few days while supply lasts. Seize the discount now! (The original price will be restored immediately after the event!)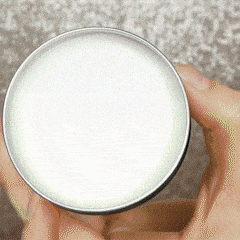 ,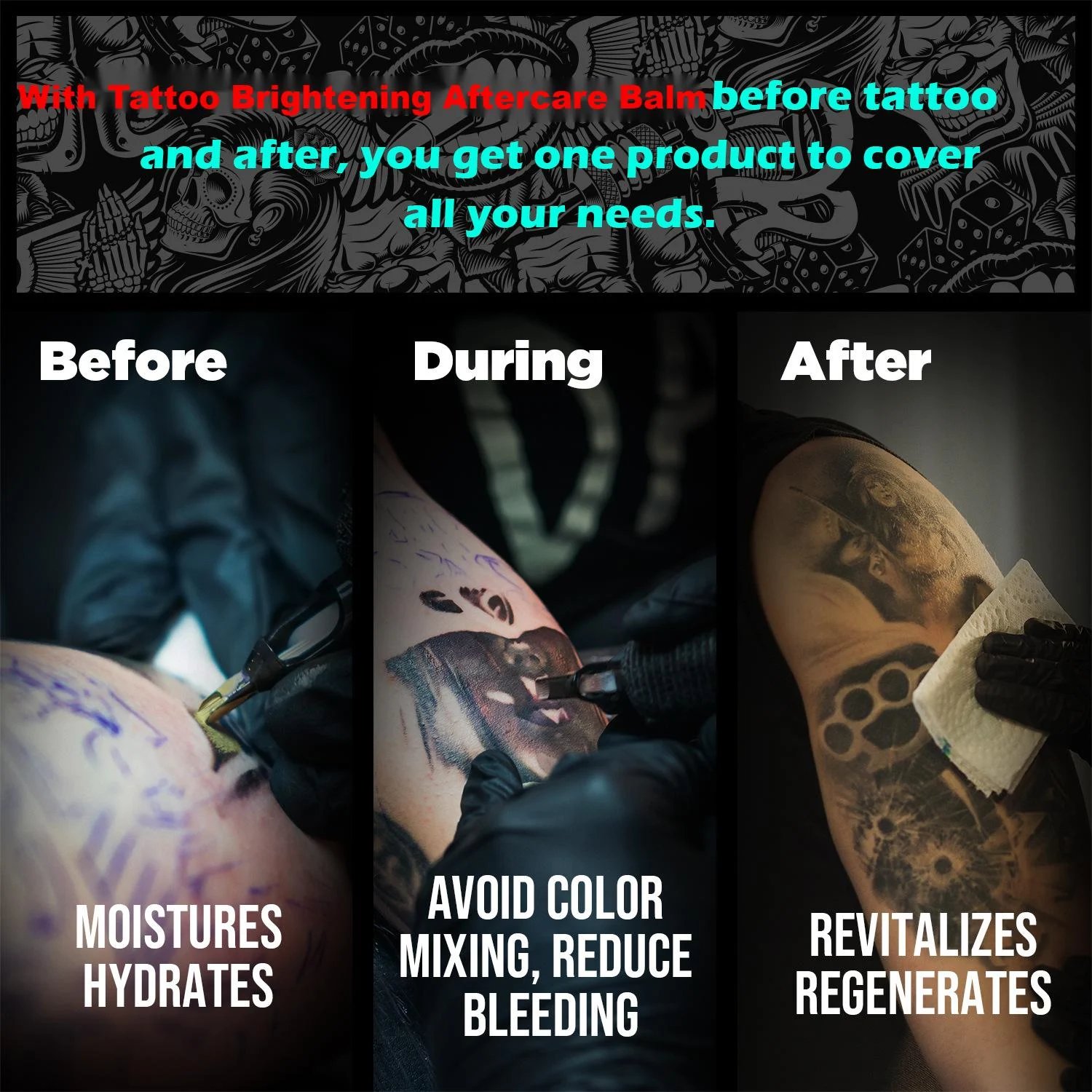 🔥Don't let your new tattoo dry up, fade, or even worse scar your skin. The Tattoo Brightening Aftercare Balm has been specifically created to 🌟help your tattoo wounds heal faster, as well as help your tattoo colors look sharp!🤩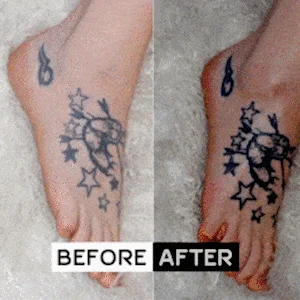 ✅Deeply hydrating and soothing, this tattoo aftercare balm helps to prevent color leaching and rejuvenates the colors, keeping your tattoo in perfect shape for longer! Rich and creamy, yet still lightweight on the skin, this balm absorbs fast without leaving greasy residues.🤟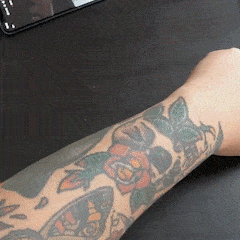 FEATURES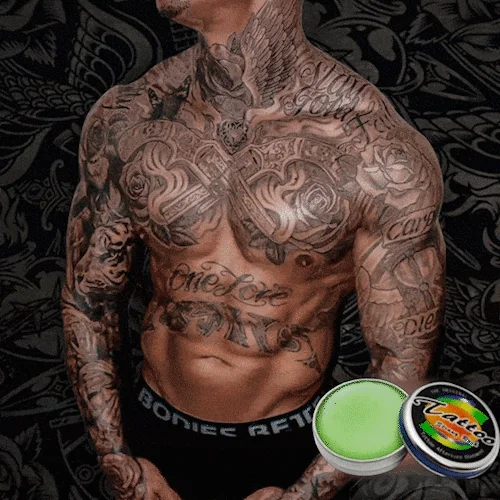 RESTORE & ENHANCE COLOR INTENSITY
This aftercare balm keeps tattoos of any color bright and vivid situations by drawing the tint to the close layer of your skin and preventing them from fading.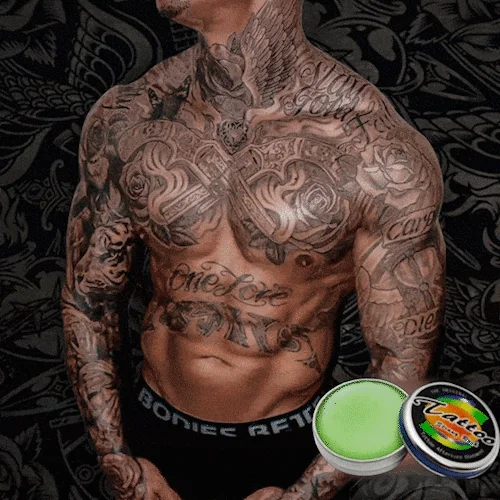 RELIEVE ITCHING & ENHANCE HEALING
With a nutrient-rich protection, this balm promotes a smooth healing process with less redness and irritations.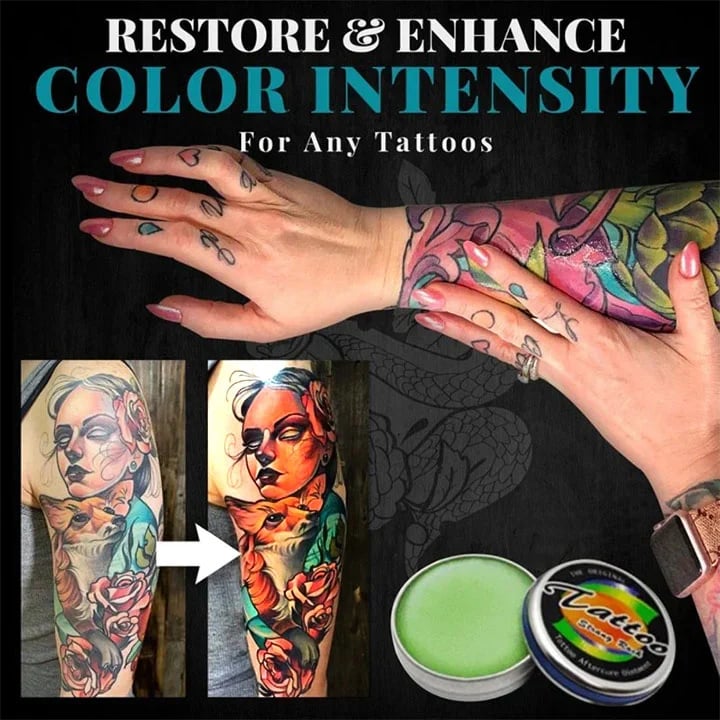 MOISTURIZE & REPLENISH SKIN
With multiple hydrating nutrients, this aftercare balm will effectively soothe any dry or damaged skin after tattooing.
SAFE & EFFECTIVE FORMULA
It adopted a strictly chemical-free naturally pampering formula with rich anti-oxidants and replenishing nutrients to provide your skin with a safer wearing experience.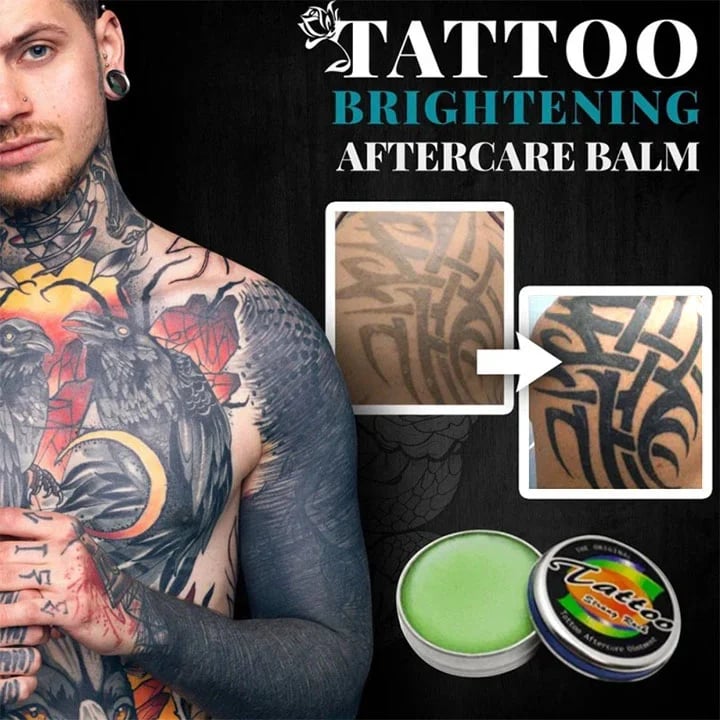 SPECIFICATIONS: 
Ingredients: Olive Oil, Cocoa butter, Wheat Germ Oil, Beewax, Lavender Oil, Sunflower Oil, Rosemary Extract
Capacity: 15g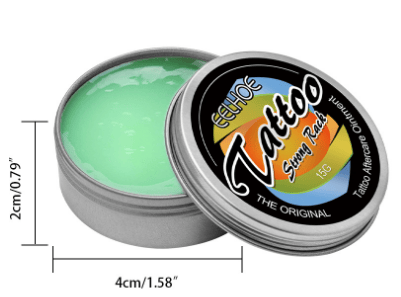 PACKAGE INCLUDES: 
1* Tattoo Brightening Aftercare Balm
Tips:
The bandage needs to be taken off within 2 hours after the tattoo is finished. Thereafter, apply this cream 2-3 times a day.
Before applying, wash the tattooed area with warm water and absorb the water from the tattoo surface with a dry cloth or skimmed cotton. It is not recommended to use a sponge or towel to scrub, the rough surface may cause damage to the tattoo.
Apply the cream lightly, not heavily. If the tattoo looks like it's sunken in it means the application is too thick.
The tattoo needs to breathe during recovery, so don't restrain it with bandages and other wraps, and please keep your clothes loose.
In case the bandage or something else sticks to the tattoo, please do not rush, slowly penetrate with clean cold water until it loosens, then carefully remove the bandage.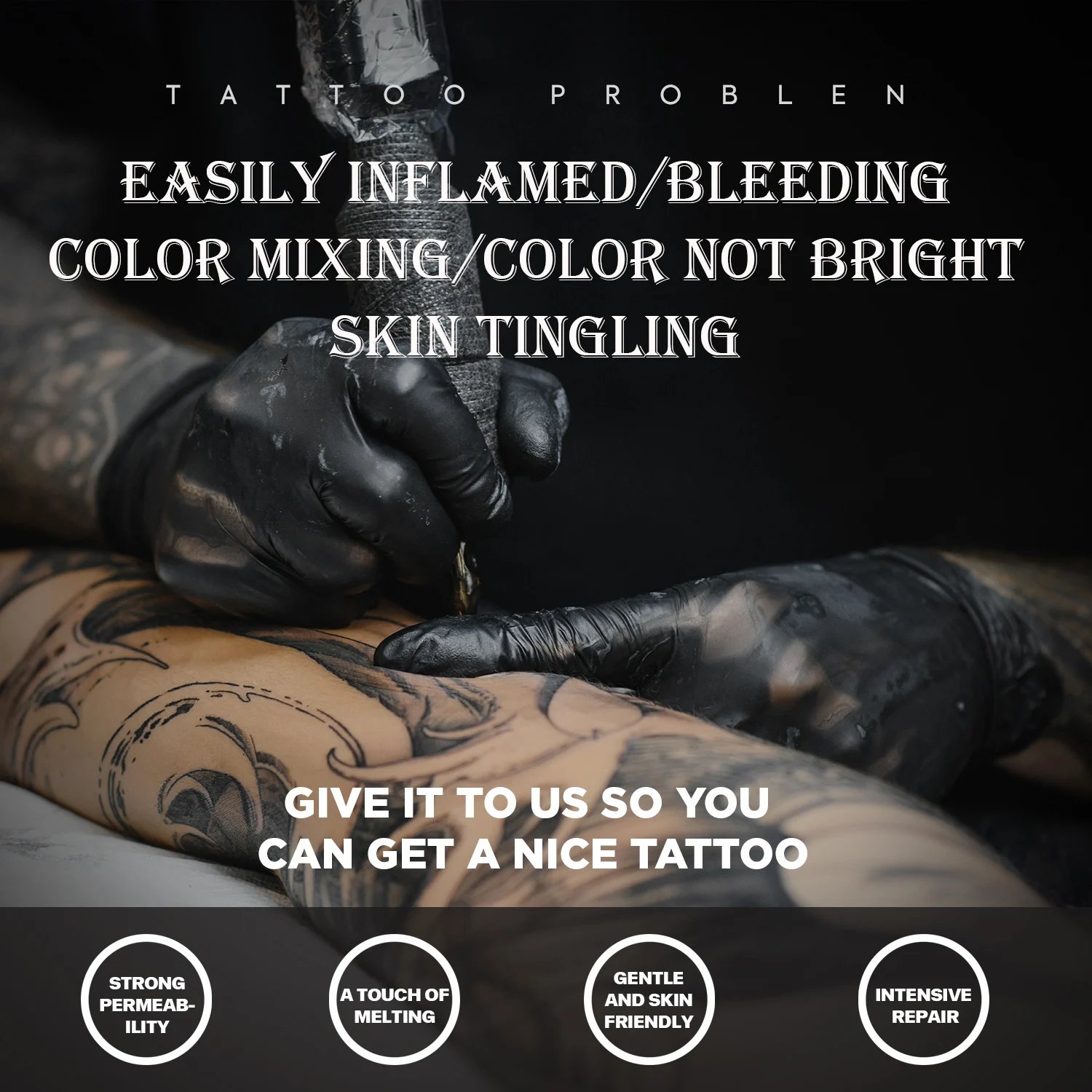 Share
View full details